Rock the Block
September 30, 2019

2 min. read

Community
What do you get when you combine an exciting new addition to a West Loop high school, and an incredible community? Rock the Block, of course! This August, we were lucky enough to sponsor Whitney M. Young Magnet High School and participate in this event to celebrate the ribbon cutting ceremony of the brand new Michelle Obama Athletic Complex. This complex is "a place for people of every age to stay healthy and have some fun…a place where everyone in Chicago can gather to learn and play and strengthen this community together," Michelle Obama says. It's a multi-purpose athletic field that includes a baseball field, a football field, a track, and much more!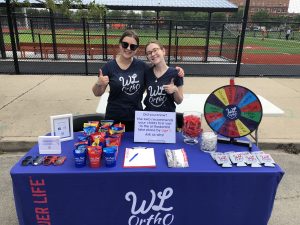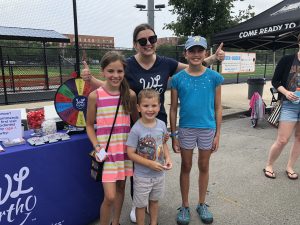 The event had a great turnout, with over 1,000 people! We were surrounded by so many other incredible tables of local businesses and food trucks, too. Maria and Rachel represented West Loop Orthodontics and engaged with the attendees about the importance of orthodontics. We also handed out quite a few prizes, including swag, snacks, and Cone gift cards!
We feel pretty lucky to be part of our West Loop community, and this event really reiterated that. You can learn more about the athletic complex here.
Request a consultation