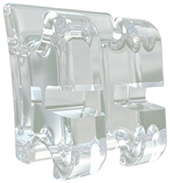 Some of our teen patients opt for clear braces, though less common. Clear braces give you the best aspects of Invisalign and traditional braces. We use Radiance Plus™ brackets, which are designed just like their metal counterpart, but are clear and discreet. They're the orthodontic industry's clearest and strongest cosmetic clear braces, made from pure sapphire. Quad-Matte™ technology securely bonds the bracket to the tooth surface to reduce the chance of emergency visits. The smooth, contoured design is made to treat almost every type of orthodontic case.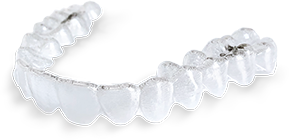 Some of our teen patients prefer clear aligners. Invisalign® is a series of clear aligners that are made using 3D imaging technology to fit perfectly to your teeth. Treatment can range from simple to complex, lasting anywhere between 6 to 24 months. Trays are typically switched out every 7 to 14 days. At its core, Invisalign is designed to fit into your teen's lifestyle. They can continue to eat and drink whatever they want, just take out the aligners to eat, brush, or floss! Invisalign does require more responsibility on the patient's end as opposed to traditional braces, which is something to keep in mind.
The bottom line:
We typically recommend metal braces for our teen patients because they're clean,
small, durable, and the easiest to maintain.
Your time is valuable, from the time we meet you for your teen's first consultation, to the
day we reveal their new smile. If you're debating which treatment route to take, we've
outlined the main differences between braces and Invisalign more in depth for you.