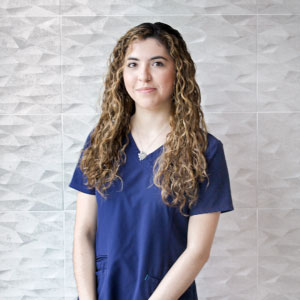 "The best part is getting to know a patient over time and becoming excited about their progress together."
Jazmine, Orthodontic Assistant
Jazmine is a remarkable Orthodontic Assistant that combines her expertise and passion to create an exceptional patient experience! With her meticulous attention to detail and welcoming personality, she ensures each patient feels comfortable and confident throughout their orthodontic journey!
When she has successfully allotted patients, she focuses her time to wind down a bit. She takes her dog for walks around the neighborhood, takes time to connect with mother nature, and explores restaurants in the city! Shoutouts to Jazmine, and welcome to the team!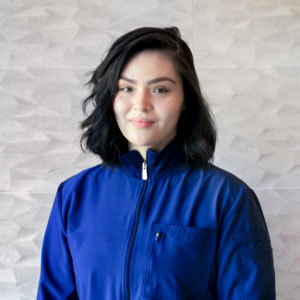 "Everyday is a joy when presented with the opportunity to help others better themselves."
Edith, Patient Care Coordinator
Edith, our exceptional Patient Care Coordinator, goes above and beyond to ensure a pleasant experience for our patients and partners! With her warm and friendly demeanor, she effortlessly handles scheduling, coordination, and patient inquiries. Edith's exceptional organizational skills and attention to detail guarantee that each patient receives personalized care and timely assistance!
On her off days she is usually out exploring the world! She loves to have double the fun by trying new foods while traveling. When she is opting for a local adventure, she'll go to concerts as a music fanatic or take activity classes.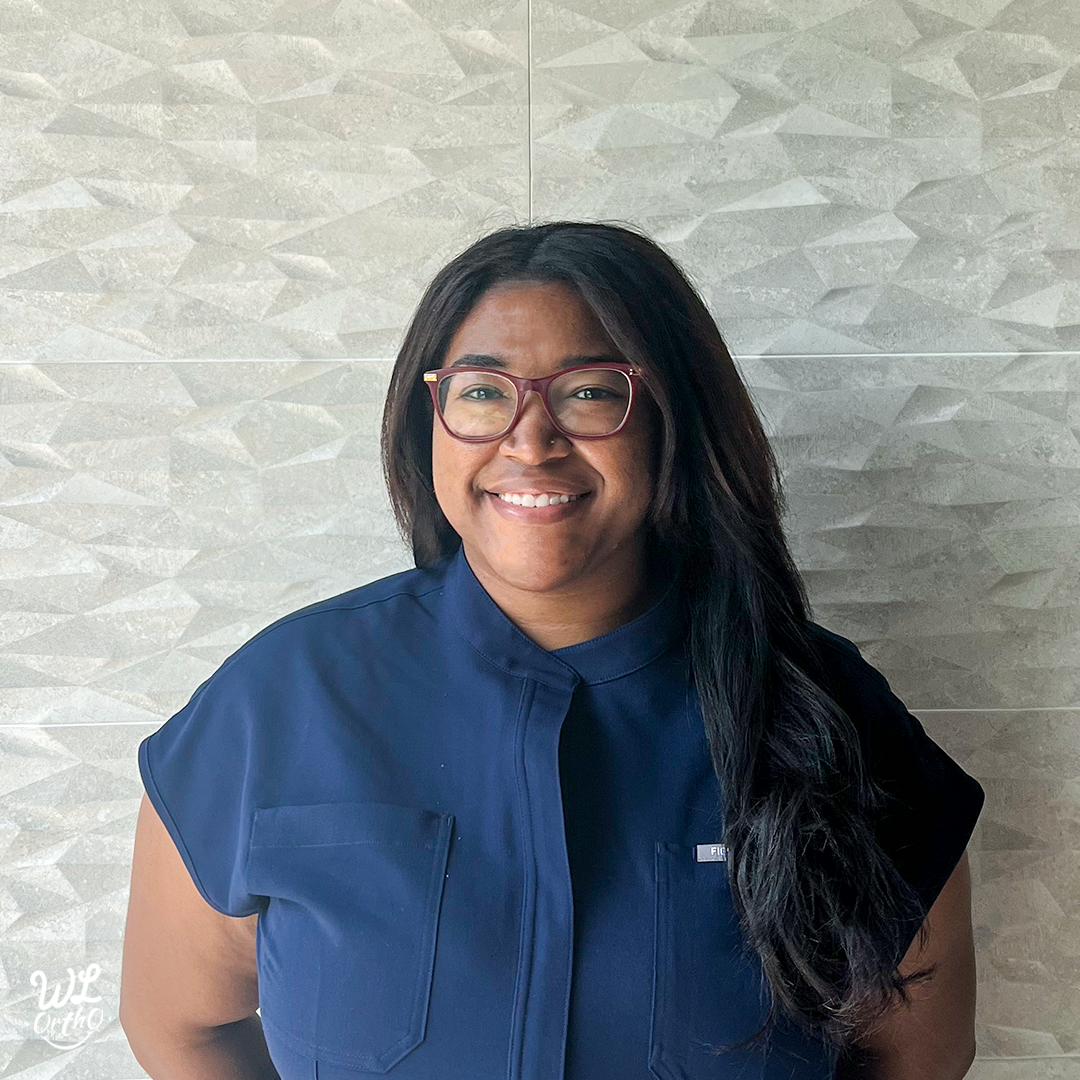 "Knowing that our community helps to restore both smiles and confidence is the cherry on top."
Kierra, Orthodontic Assistant
Once you've gotten treatment started and scheduled, you'll be seeing Kierra, our newest Orthodontic Assistant! With her extensive knowledge and experience, she assists the orthodontists during procedures guaranteeing precision and efficiency. Kierra's dedication to patient care and ability to meet needs make her an invaluable member of our team.
Born and raised in the heart of Chicago, Kierra is a true "hometown heroine." When not in the office, you can find her half way through a new book, tangled in crochet yarn, or planning the next movie night with friends.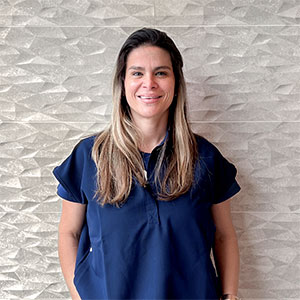 "If we can brighten someone's day in any way, then we've taken a step in the right direction."
Edmarie, Patient Care Coordinator
An office can always benefit from having hospitality and service at the forefront. That's exactly what our newest Patient Care Coordinator, Edmarie, offers on top of dental assistant skills! Right as you walk through the doors, you'll feel welcomed, at home, and ready to get into treatment!
Born in the " Enchanted Island" of Puerto Rico where her roots for passion, adventure and nature evolved into a lifestyle. She has always been a caregiver and enjoys making other people smile. In her spare time you will find her: playing volleyball on the Chicago Beach, riding her scooter around town, or simply enjoying what the City of Chicago has to offer and this new chapter of her life! With all that experience, she's a top tier match for us, welcome Edmarie to the team!