"Nothing makes me happier than witnessing individuals feel excited about having their perfect smile."
Olivia, Orthodontic Assistant
Olivia is a crucial member of our team because like Adey, she assists Dr. Arruda and Dr. Desai in certain procedures and prepares everything they need to put braces on, make adjustments, and anything in between. Olivia was born in Monterey, California, and grew up in South Bend, Indiana. She's lived in Chicago for six years.
Some of her favorite things to do in the city include going to the neighborhood festivals or markets, cheering on the Sox, thrifting, and volunteering. Not to mention, we hear she makes a delicious baked mac and cheese. Yum!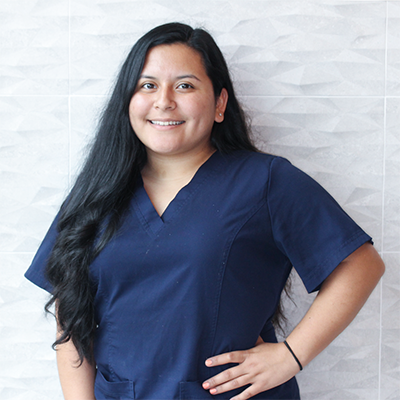 "The best part for me is being able to see our patients smile improve every appointment and celebrate with them when they have finally finished treatment and can show off their beautiful smile."
Maria, Orthodontic Assistant
Maria is getting back to her roots by moving back to Chicago. She's here to make sure everyone feels comfortable, especially the kids! She ensures a calm and mellow environment from the moment you step in to the moment you leave. Maria loves what she does, and she wants to continue to add to her palette of skills.
When she is outside of the workplace, this veteran loves to spend time with her son. He is known in the workplace as the light of her life! She can also be found in the city trying new foods or new restaurants.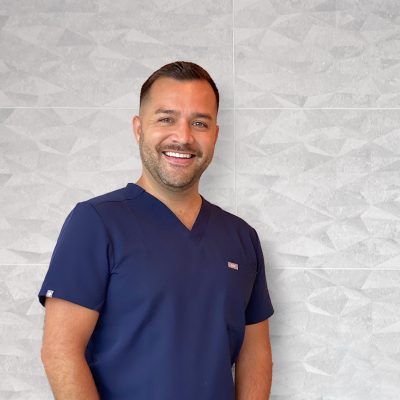 "The best part is getting to know a patient over time and becoming excited about their progress together."
Nick, Scheduling Coordinator
Whether it's setting up patient appointments or staff meetings, Nick handles all things scheduling. He weighs out the length of time a procedure will take to perform and coordinates that with the open clinic chairs, assigned staff, prescribed time in between appointments, and your availability, of course.
During his free time, Nick enjoys creating elaborate meals and hosting festive dinner parties. As a long-time culinary devotee, he's the go-to expert for the latest and greatest spots to eat around town.