"Nothing makes me happier than witnessing individuals feel excited about having their perfect smile."
Olivia, Orthodontic Assistant
Olivia is a crucial member of our team because like Adey, she assists Dr. Arruda and Dr. Desai in certain procedures and prepares everything they need to put braces on, make adjustments, and anything in between. Olivia was born in Monterey, California, and grew up in South Bend, Indiana. She's lived in Chicago for six years.
Some of her favorite things to do in the city include going to the neighborhood festivals or markets, cheering on the Sox, thrifting, and volunteering. Not to mention, we hear she makes a delicious baked mac and cheese. Yum!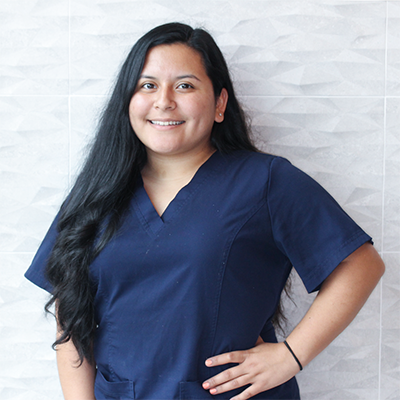 "The best part for me is being able to see our patients smile improve every appointment and celebrate with them when they have finally finished treatment and can show off their beautiful smile."
Maria, Orthodontic Assistant
Maria is getting back to her roots by moving back to Chicago. She's here to make sure everyone feels comfortable, especially the kids! She ensures a calm and mellow environment from the moment you step in to the moment you leave. Maria loves what she does, and she wants to continue to add to her palette of skills.
When she is outside of the workplace, this veteran loves to spend time with her son. He is known in the workplace as the light of her life! She can also be found in the city trying new foods or new restaurants.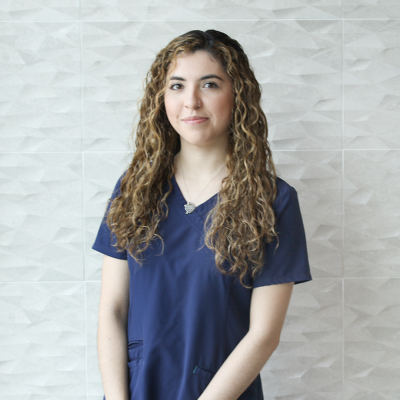 "The best part is getting to know a patient over time and becoming excited about their progress together."
Jazmine, Scheduling Coordinator
As the first person you will see in our office, Jazmine is prepared to get everything in order right off the bat! As our new Scheduling Coordinator, she will ensure that you are slotted in no matter what! It's a good thing she's passionate about providing a great experience for patients because that's the key to great service. Give her a ring about your treatment schedule and without a doubt she'll get a good time for you!
When she has successfully allotted patients, she focuses her time to wind down a bit. She takes her dog for walks around the neighborhood, takes time to connect with mother nature, and explores restaurants in the city! She's a perfect fit for scheduling, and she's our first line of offense in the office. Welcome Jazmine to the West Loop Ortho team!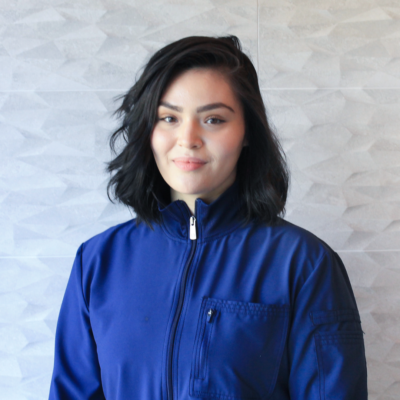 "Everyday is a joy when presented with the opportunity to help others better themselves."
Edith, Patient Care Coordinator
We at West Loop figured we needed someone who could assess our patients' health needs, organizing information about the company, their treatment, and status of their health. Meet Edith, our new Patient Care Coordinator! She has taken over the mission of making sure appointments are thorough and helping patients leave with a better understanding than when they came in! On top of that, she ensures that patients have a clear feel for West Loop Ortho!
On her off days she is usually out exploring the world! She loves to have double the fun by trying new foods while traveling. When she is opting for a local adventure, she'll go to concerts as a music fanatic or take activity classes. Being friendly, thorough, and personable at all times makes Edith a perfect fit for becoming our Patient Care Coordinator! Expect customer service quality to be a strong focus and look forward to having a great experience! Welcome Edith to the team!